30 Best Stand-Up Comedies of India – Here, we have compiled a list of top and best 30 stand up shows of Indian YouTube stand-up comedians who will make you laugh endlessly.
Stand-Up Comedy Meaning – Stand-up comedy is a comic style in which a comedian performs in front of a live audience, usually speaking directly to them. The performer is commonly known as a comic, stand-up comic, or comedian.
Indian Stand-Up Comedy Shows – Where to Watch?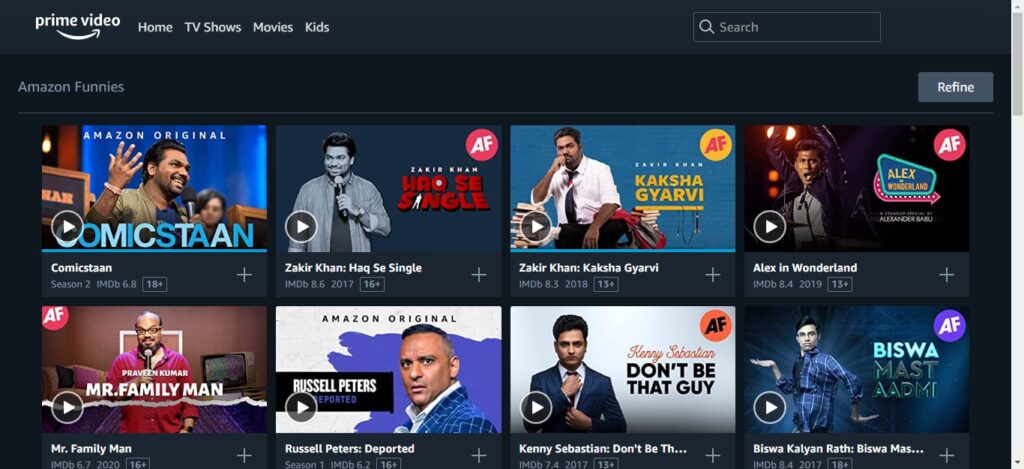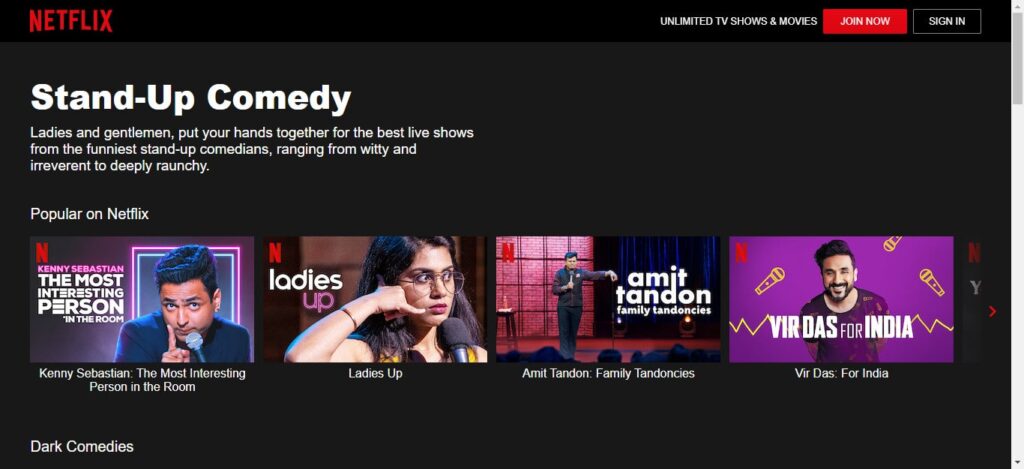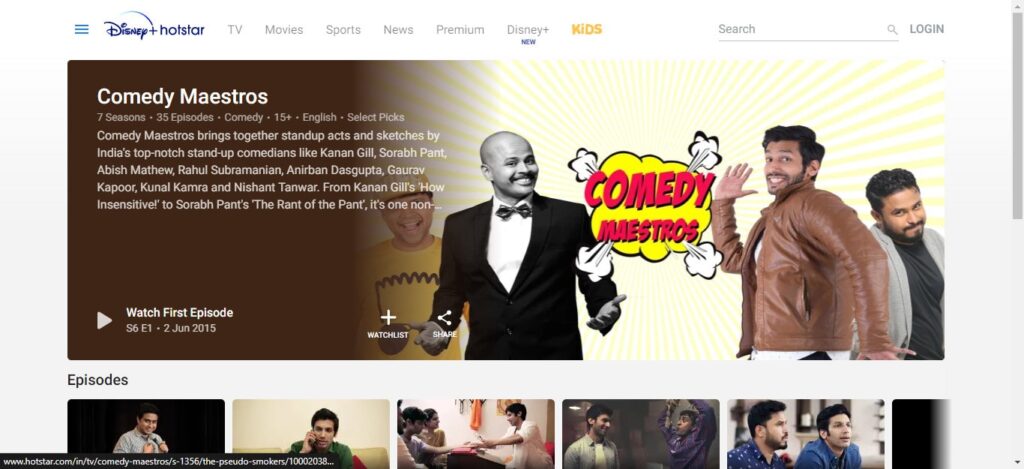 List of Best Comedy Shows to Stream Right Now
1) Comicstaan – Season 1 & 2
Comicstaan is an Indian stand-up comedy competition series. The show brings together seven famous Indian comedians to find the next big name in stand-up comedy.
Starring [Season 1]: Kenny Sebastian, Tanmay Bhat, Biswa Kalyan Rath, Sapan Verma, Kaneez Surka, Kanan Gill, Naveen Richard, Abish Mathew and Sumukhi Suresh
Starring [Season 2]: Kenny Sebastian, Biswa Kalyan Rath, Zakir Khan, Neeti Palta, Kaneez Surka, Kanan Gill, Sumukhi Suresh, Abish Mathew and Urooj Ashfaq
Total Episodes [Season 1]: 9 Episodes (1 hour each)
Total Episodes [Season 2]: 8 Episodes (1 hour each)
Comicstaan Season 1: Watch or Download with Prime
Comicstaan Season 2: Watch or Download with Prime
2) Kenny Sebastian: Don't Be That Guy
3) Kenny Sebastian: The Most Interesting Person in the Room
4) Zakir Khan – Haq Se Single
5) Zakir Khan: Kaksha Gyarvi
6) Kanan Gill – Keep It Real
7) Yours Sincerely, Kanan Gill
8) Sketchy Behaviour
9) Vir Das Abroad Understanding
10) Vir Das: Losing It
11) Vir Das: For India
12) Biswa Kalyan Rath: Biswa Mast Aadmi
13) Biswa Kalyan Rath: Sushi
14) Aditi Mittal: Things They Wouldn't Let Me Say
15) Neeti Palta – Almost Sanskari
16) Anu Menon: Wonder Menon
17) Sumukhi Suresh – Don't Tell Amma
18) Gaurav Kapoor: HahaKaar
19) Anirban Dasgupta: Take It Easy
20) Kautuk Srivastava: Anatomy of Awkward
21) Naveen Richard: Relatively Relatable
22) Naveen Richard: Don't Make That Face
23) Karunesh Talwar: Pata Nahi Par Bolna Hai
24) Rahul Subramanian: Kal Main Udega
25) Rohan Joshi: Wake N Bake
26) Azeem Banatwalla – Problems
27) Sapan Verma: Obsessive Comedic Disorder
28) Sahil Shah's: Childish Behaviour
29) Vaibhav Sethia: Don't
30) Abish Mathew: Son of Abish
---
Popular Tags: 30 Best Comedies on Amazon Prime Right Now, Funniest Comedy on Amazon Prime, Witty comedy shows on Netflix and Amazon Prime Video, Top 6 Indian Comedy Specials Streaming On Amazon Prime, dark comedies on amazon prime, sketch comedy on amazon prime, stand up comedy youtube, stand up comedy indian, stand up comedy Hindi, indian stand-up comedian list, stand up comedy videos, stand-up comedy artists india