Looking for top 30 Instagram hashtags to increase likes in 2020. Here's a selection of top hashtags classified according to your need. Use these hashtags effectively to boost your social media content and get millions of likes and followers.
How do I use hashtags on Instagram?
You can add hashtags in the caption or comments of your post. In the space provided for caption, tap and type # followed by your text (example: #morning). Leave one space after every subsequent hashtag.
If you have a public account and you add hashtags to a post, the post will then be visible on the corresponding hashtag page. It will make your post more visible and reachable to a larger audience.
Note: You can use up to 30 tags on a single post. However, if people with private profiles put hashtags, they won't appear publicly on hashtag pages.
What hashtags are trending on Instagram?
Top hashtags are the most popular hashtags users are looking for. Here is the classified list of popular hashtags to gain more likes and followers:
General Hashtags – Most Popular
#love #instagood #photooftheday #beautiful #happy #cute #picoftheday #selfie #summer #me #instadaily #friends #repost #nature #girl #fun #style #smile #instalike #family #fitness #igers #nofilter #life #beauty #amazing #instamood #instagram #sun #photo #music #beach #bestoftheday #sky #sunset #motivation #party #cool
30 Best Instagram Hashtags for Likes & Followers
#likeforlike #tagsforlikes #likeforlikes #likeforfollow #likes #like4likes #20likes #likeback #likeme #followforlike #likeall #tagforlikes #instalikes #follow #followme #follow4follow #followforfollow #instafollow #followback #followforfollowback #followers #follow4followback #follower #follows #following #pleasefollow #followtrain #followall #followus #follow4like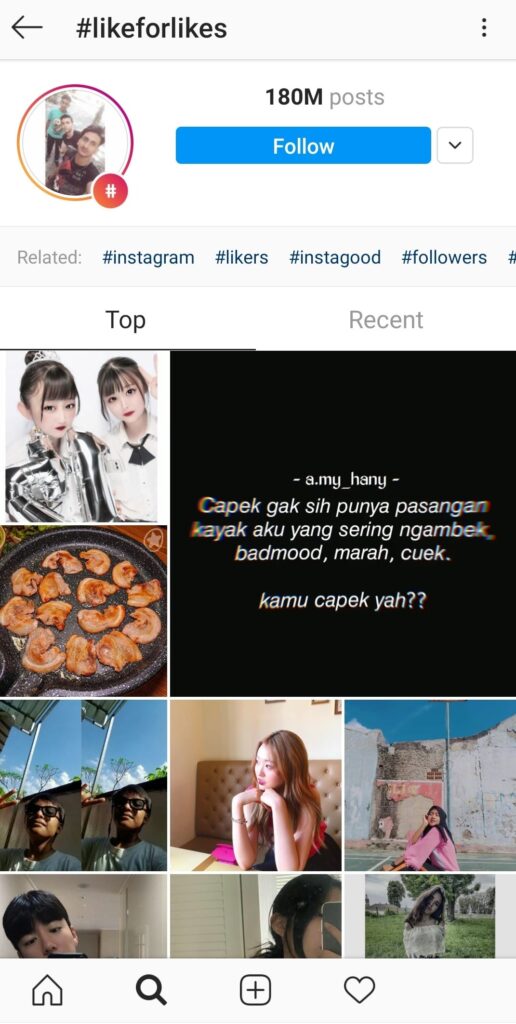 30 Best Instagram Hashtags for Fashion
#fashion #makeup #hair #pretty #swag #ootd #style #vscocam #beautiful #selfie #me #girl #style #smile #fitness #design #nofilter #beauty #amazing #party #cool #fashionblogger #fashionista #fashionable #fashionstyle #fashionblog #fashiongram #fashionaddict #fashionweek #fashiondiaries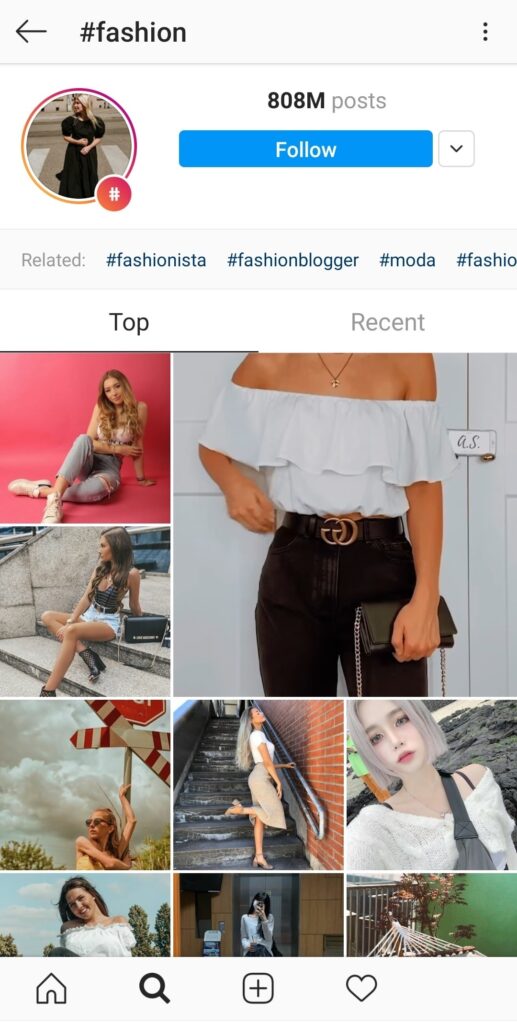 30 Best Instagram Hashtags for Art
#art #artist #artwork #arte #digitalart #artoftheday #artistic #fanart #artsy #artofvisuals #artgallery #artcollector #artistsoninstagram #arts #artista #stuttgart #bodyart #contemporaryart #tattooart #urbanart #modernart #artstagram #unsignedartist #graffitiart #makeupart #conceptart #fineart #artlovers #nailsart #monoart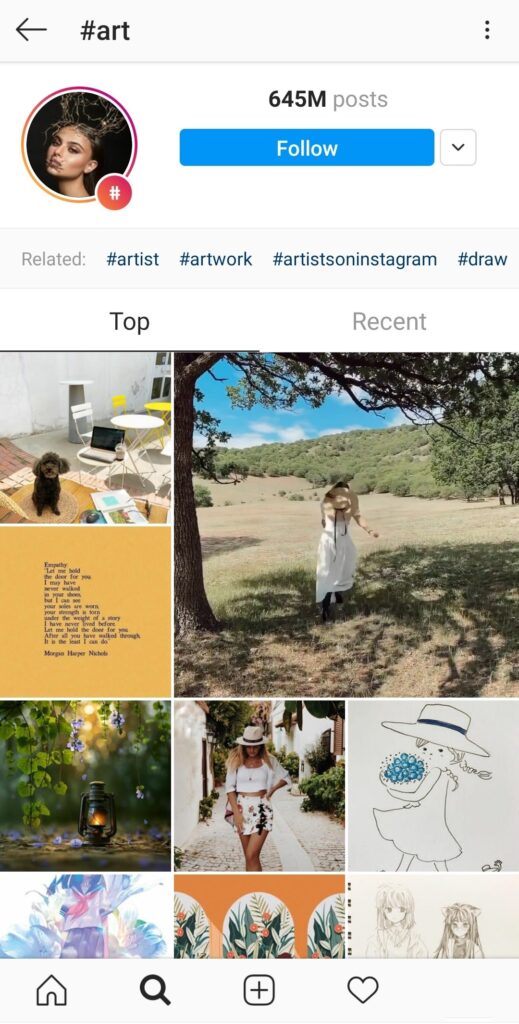 30 Best Instagram Hashtags for Travel
#travel #travelgram #traveling #travelphotography #travelling #travelblogger #traveler #traveller #travelingram #traveltheworld #travelgirl #traveldeeper #travelholic #travelblog #lovetotravel #travellove #travelmore #travelguide #travelwriter #traveladdict #traveldiary #instatraveling #travelpics #mytravelgram #travelawesome #igtravel #traveldiaries #travellife #travelphoto #travelporn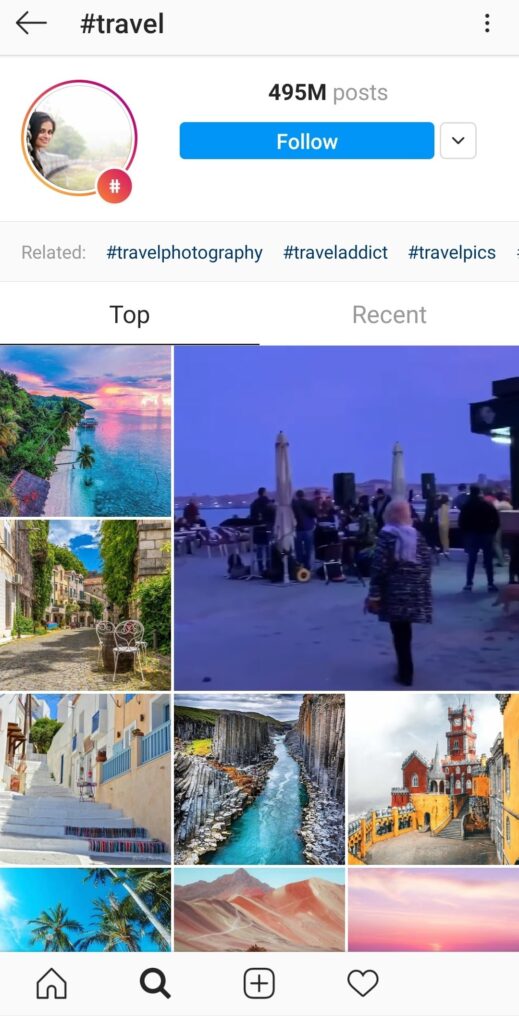 30 Best Instagram Hashtags for Music
#newmusic #instamusic #housemusic #musica #musiclover #electronicmusic #musicproducer #popmusic #folkmusic #countrymusic #musician #musically #musicians #musicislife #musiclovers #goodmusic #musiciansofinstagram #dancemusic #technomusic #livemusic #musiclove #musicfestival #classicalmusic #rockmusic #musico #lovemusic #musicartist #soulmusic #metalmusic #musicvideos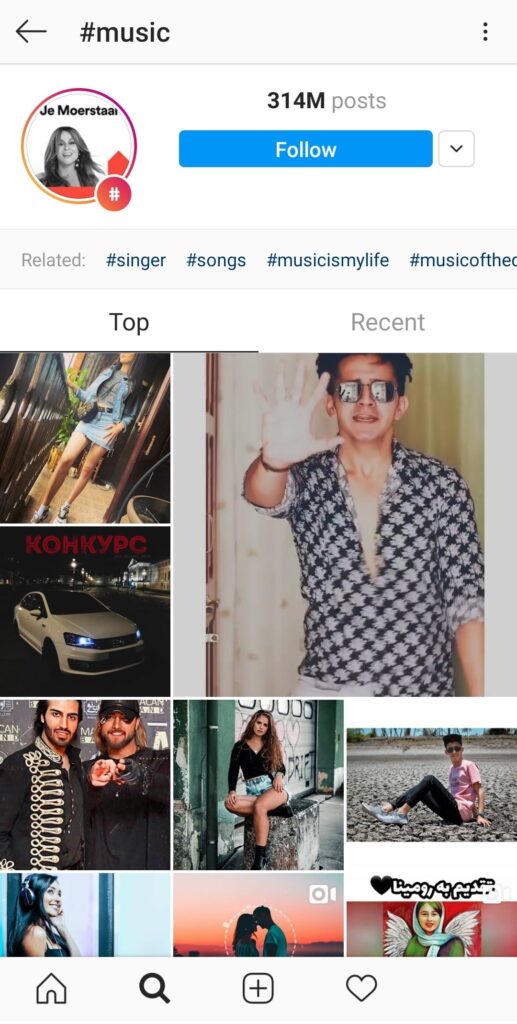 30 Best Instagram Hashtags for Quotes & Writers
#quoteoftheday #poetryporn #wordgasm #writeaway #igwritersclub #instawriters #poetsofig #wordsmith #writers #poets #spilledink #poetry #quotes #quotesdaily #lovequotes #instagood #sensualpoetry #reading #motivationalquotes #qotd #potd #thoughts #successquotes #quotesaboutlife #relationshipquotes #positivequotes #yourquote #creativewriting #poemporn #quotestagram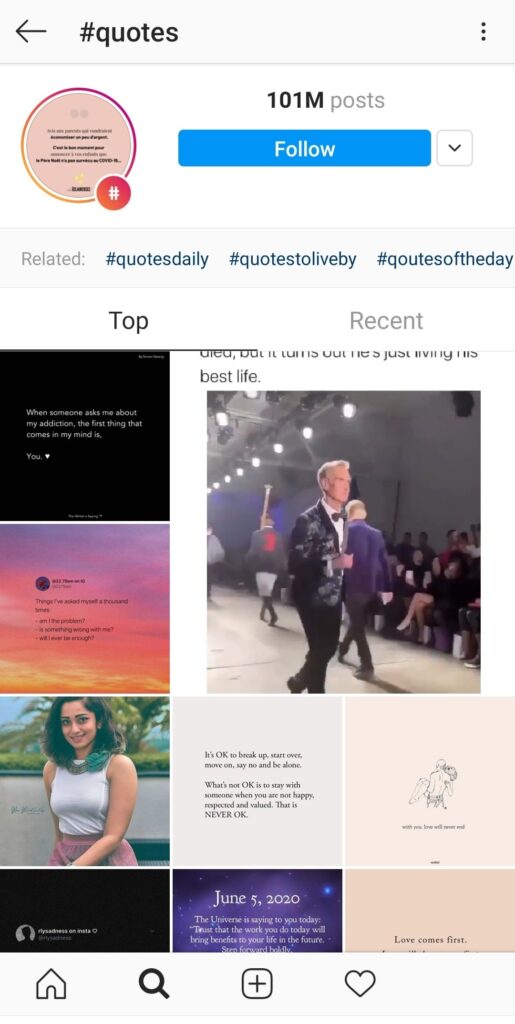 Follow my account @QuoteMeet on Instagram for amazing quotes, poetry, prose, thoughts, one-liners on topics of love, life, nature, & desires. About Me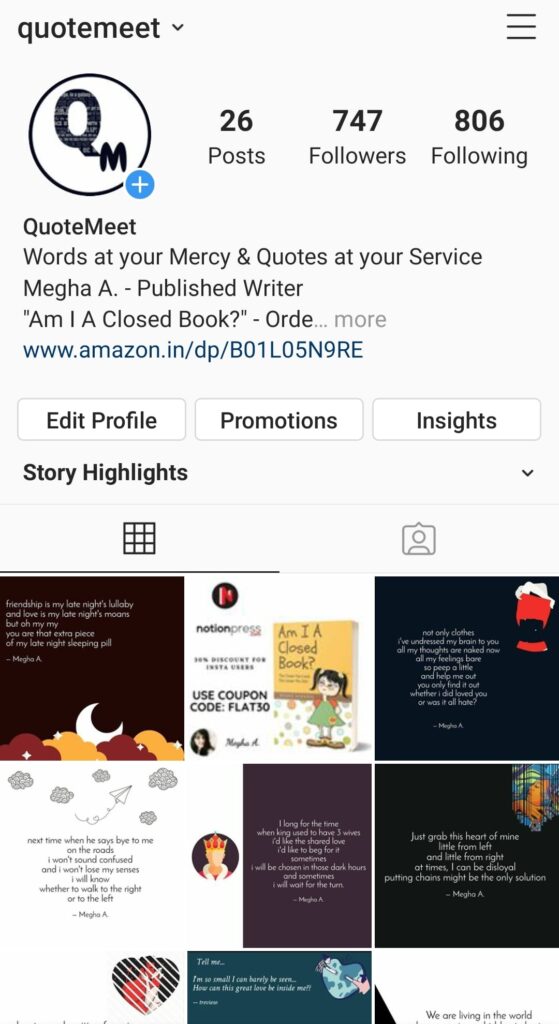 FAQs
How many hashtags can you use on Instagram?
30 hashtags
You can use up to 30 hashtags on an Instagram post. If you include more than 30 tags on a single photo/video, your comment won't post.
Do hashtags work on Instagram?
Hashtags are an effective way to get more eyes and engagement. A post with only one Instagram hashtag averages 12.6% more engagement than posts without a hashtag.
Is it better to put hashtags in comments?
Putting hashtags in comments makes the caption look clean. However, some say that if you wait for even a second to post the hashtags in the comments, they become useless. Your post will be shown only in the hashtag feed you have mentioned in the caption.
Can we add spaces in the hashtags?
Numbers are allowed in the hashtags. However, spaces and special characters, like $ or %, won't work.
How to add multiple hashtags on an Instagram story?
There are two ways to add hashtags to your Stories. The first method is by using the hashtag sticker and changing the text.
Under the second method, you can simply use the text tool and the # symbol to type out the hashtag.
Tags: instagram hashtags generator, top instagram hashtags 2020, instagram hashtags copy paste, instagram hashtags for photography, art, fashion, music, writers & travel, instagram hashtags for followers 2020